As a personal project I explored rebranding PAWS NY, an organization I've been volunteering with weekly since April 2017.
The mission of PAWS NY is to help New York City's most vulnerable residents remain with their pets by delivering critical programs and services through a community of partners and volunteers. Our programs help keep pets in their homes while protecting and promoting the human-animal bond that is so physically and psychologically valuable to our clients.  Thus, our motto: helping people by helping pets.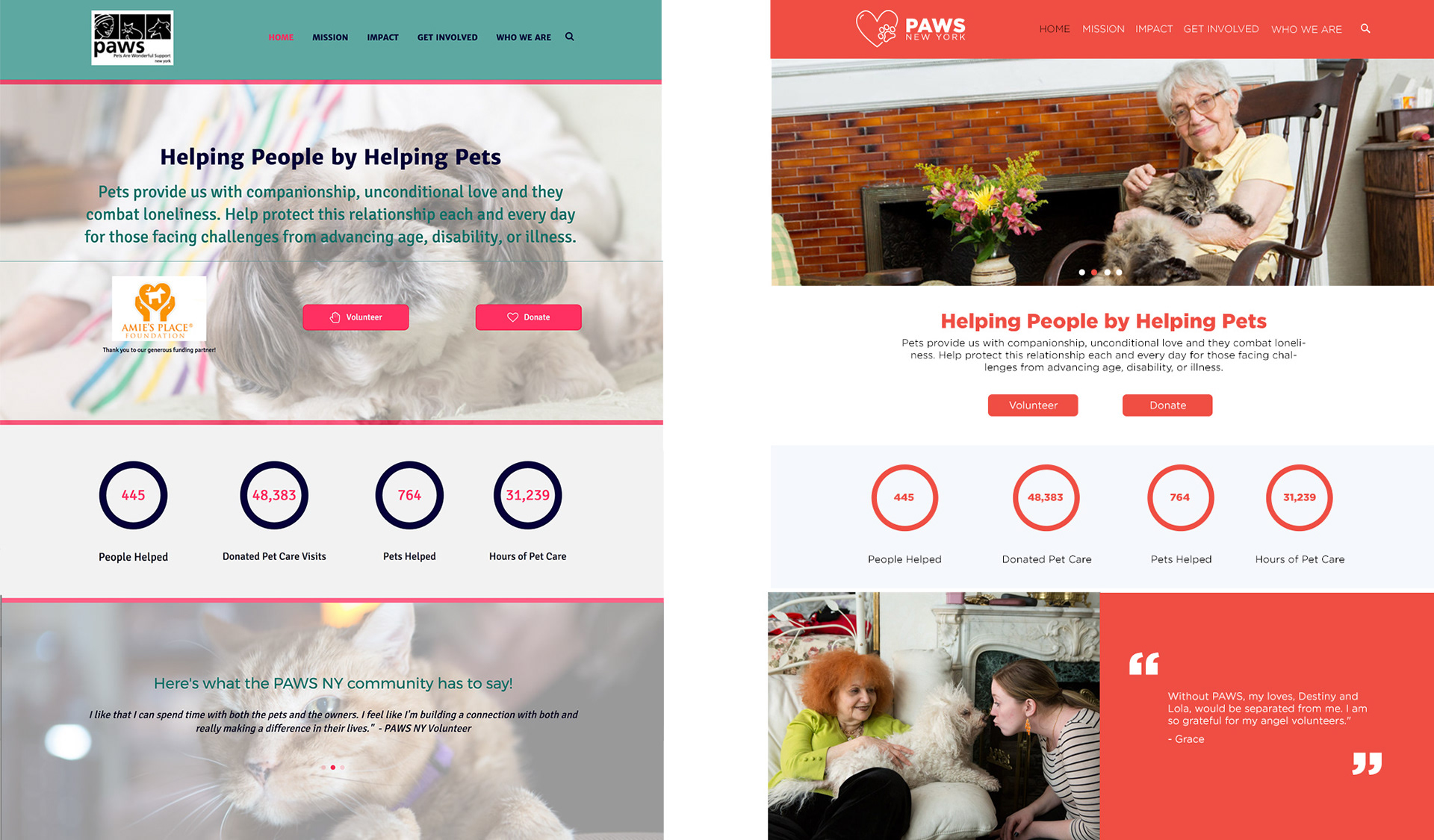 Side-by-side comparison of the old webpage and branding to the updated look & feel.