ShopKeep Point of Sale was launched in 2008, but by 2020 the market had become very cluttered with similar competitors. Many of our competitors use the same design elements and language to market their products. The market is cluttered and creatively homogenous. After ShopKeep went through an overhaul on its brand in 2014, the brand direction had remained relatively unchanged and lacked a unique personality.
As we aim to capture customers from Square and other competitors, we needed to create a brand identity that stands out in the marketplace and speaks to small business owners on an emotional level. Our website, advertising, and future campaigns need to have a consistent point of view and aesthetic.    
Our messaging had been focused on being the "#1 Rated Point of Sale," and was very straight-forward, edging on robotic. Our photography was focused on the physical point of sale system, and was rather flat and posed.
We began by examining our existing brand pyramid, which was more aspirational than it was implemented. We noticed that it contained many characteristics and a few contradictions. We decided to focus on the Brand Character and Brand Voice pieces, and narrow down our characteristics to 6 main attributes.
Passionate, Fearless, 

Brave

, Approachable,

Independent,

 Anti-Establishment, Human,

Sincere,

Caring
Human, Passionate,

Fearless, 

Empowering,

Relatable,

Trustworthy, Credible, 

Personal
From there, we began the process of mood boarding and creating initial concepts to gain internal approval around our refocused brand direction.
After gaining internal approval to move forward with our brand refresh, I took a look at updating our brand color palette (below). Our original palette had a wide range of color options - but they appeared muddled and dated. I took the approach of refining our color palette to 3 primary colors (Teal, Blue, and Plum.) Then I kicked up the brightness so that we had a much more playful, unique look to our palette.

Over the course of the next few months, I worked with our Senior Copywriter and Brand Director to build out our new set of Brand Guidelines. We applied the new voice and visual direction to assets such as email, landing pages, and banner ads. I chose to introduce a new, bolder typeface (Poppins Extrabold) for our headlines to give our typography more personality. I moved our iconography to a more playful, less literal direction.
I worked closely with our Product Designers to incorporate our new brand direction in our iPad, iPhone and Web products through the use of fresh icons, illustrations and updated design elements.
​​​​​​​
I ran point with our agency photoshoot producer to create branded and hardware photography. I ensured all teams kept on schedule, organized revision feedback from internal teams, pushed ShopKeep's creative POV, and protected brand guidelines.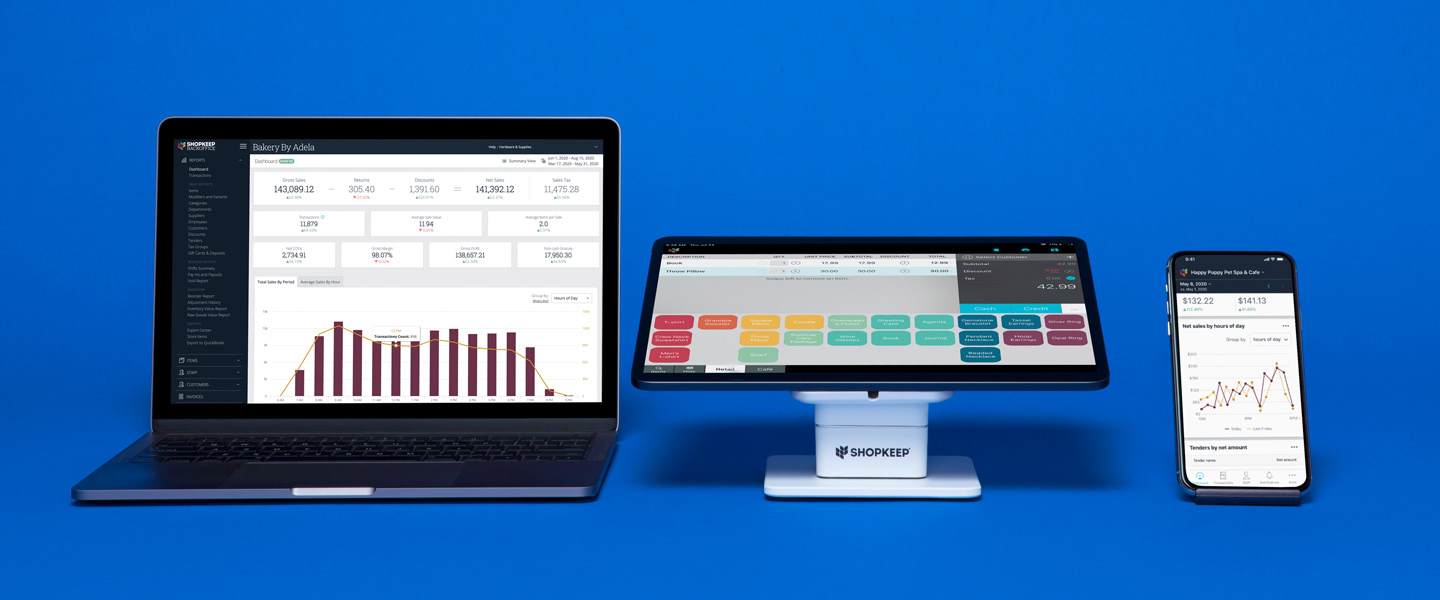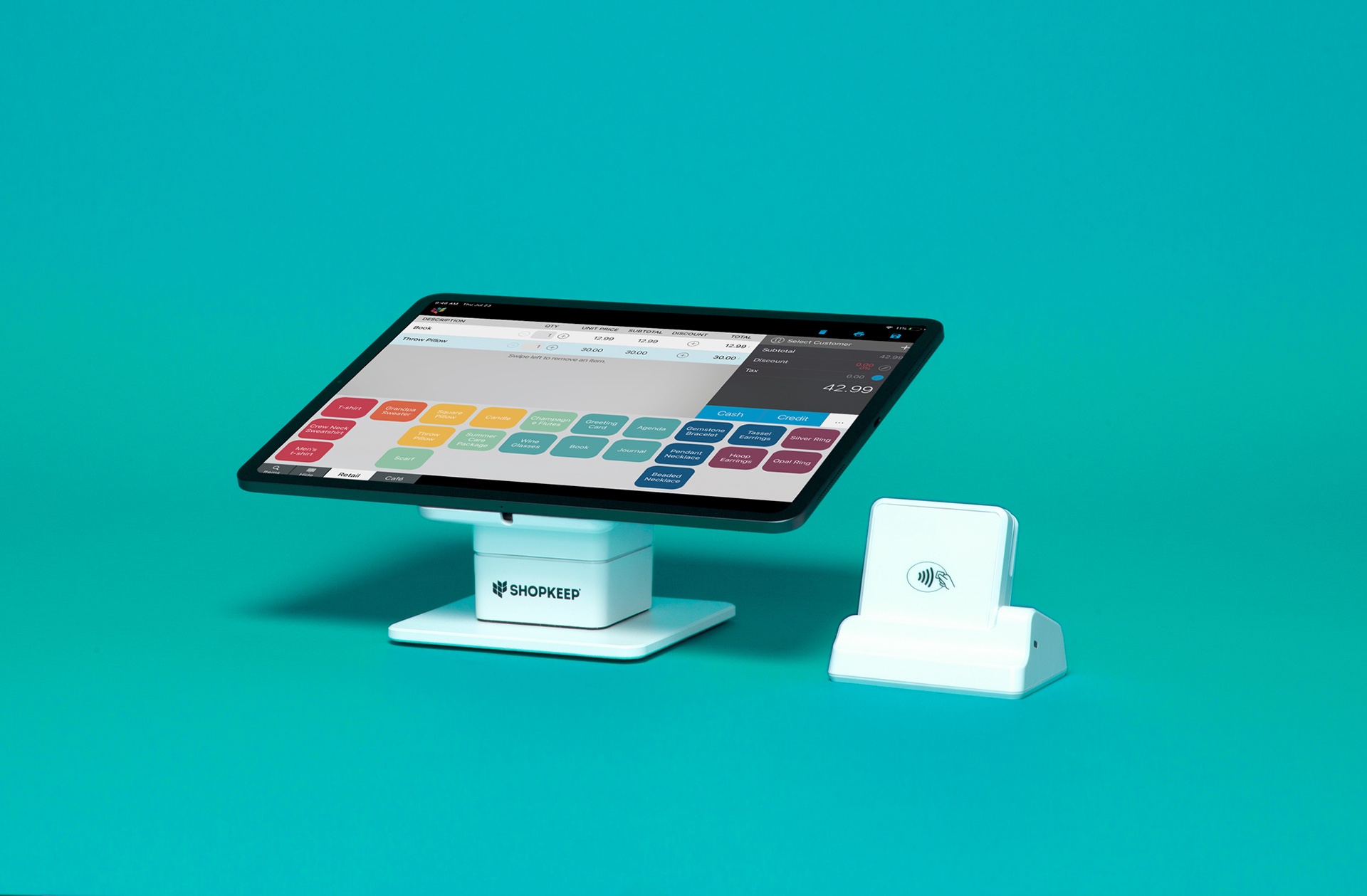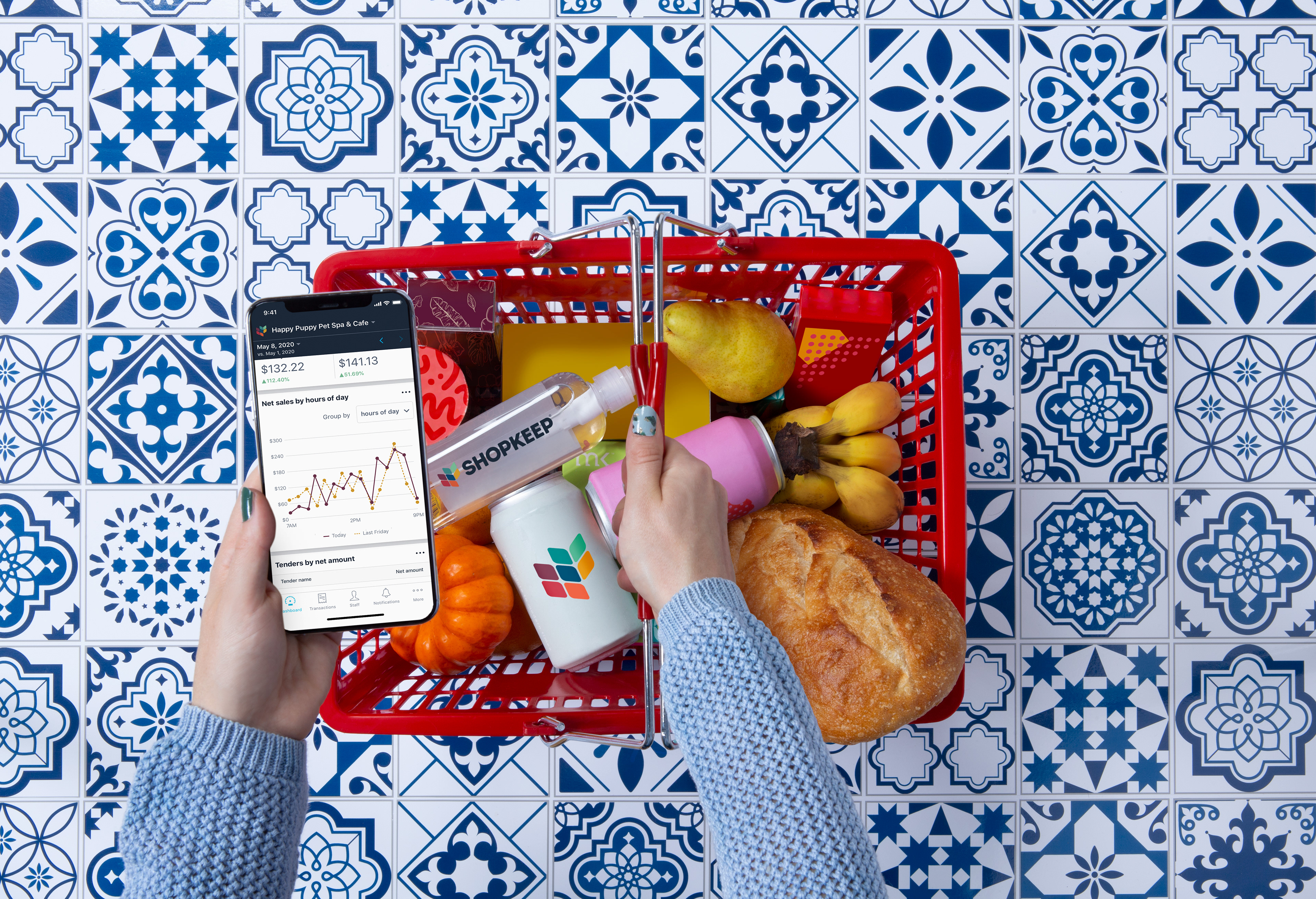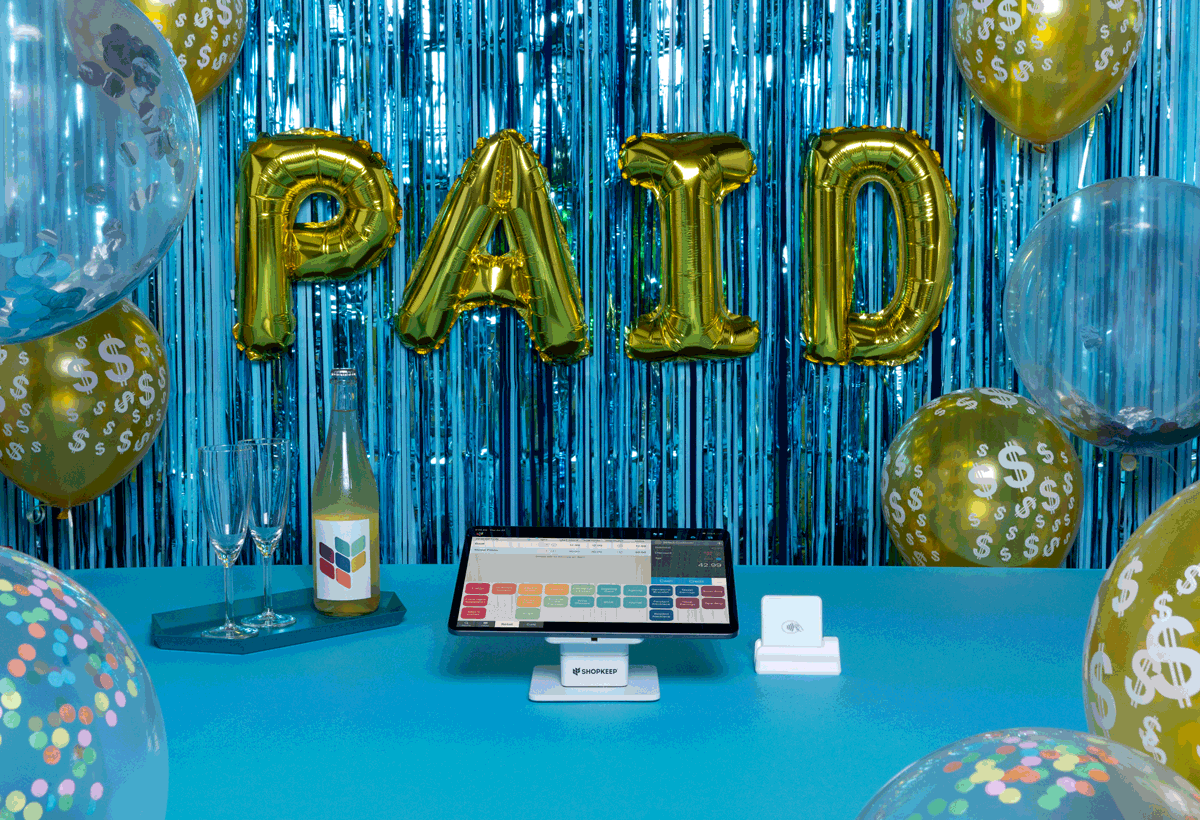 High-Traffic Website Pages
We worked closely with Engineering to define and reuse components across our new page builds.