I redesigned ShopKeep's lead form in June 2019. The previous version had consisted of dropdown menus that required multiple clicks to fill out each question. I redesigned the form to be more visual and easy to use. I added a progress bar and

showed

users how many more steps they needed to complete to fill out the form.
The redesigned form increased page conversion from 9.7% to 11.5% during the first month that it was implemented.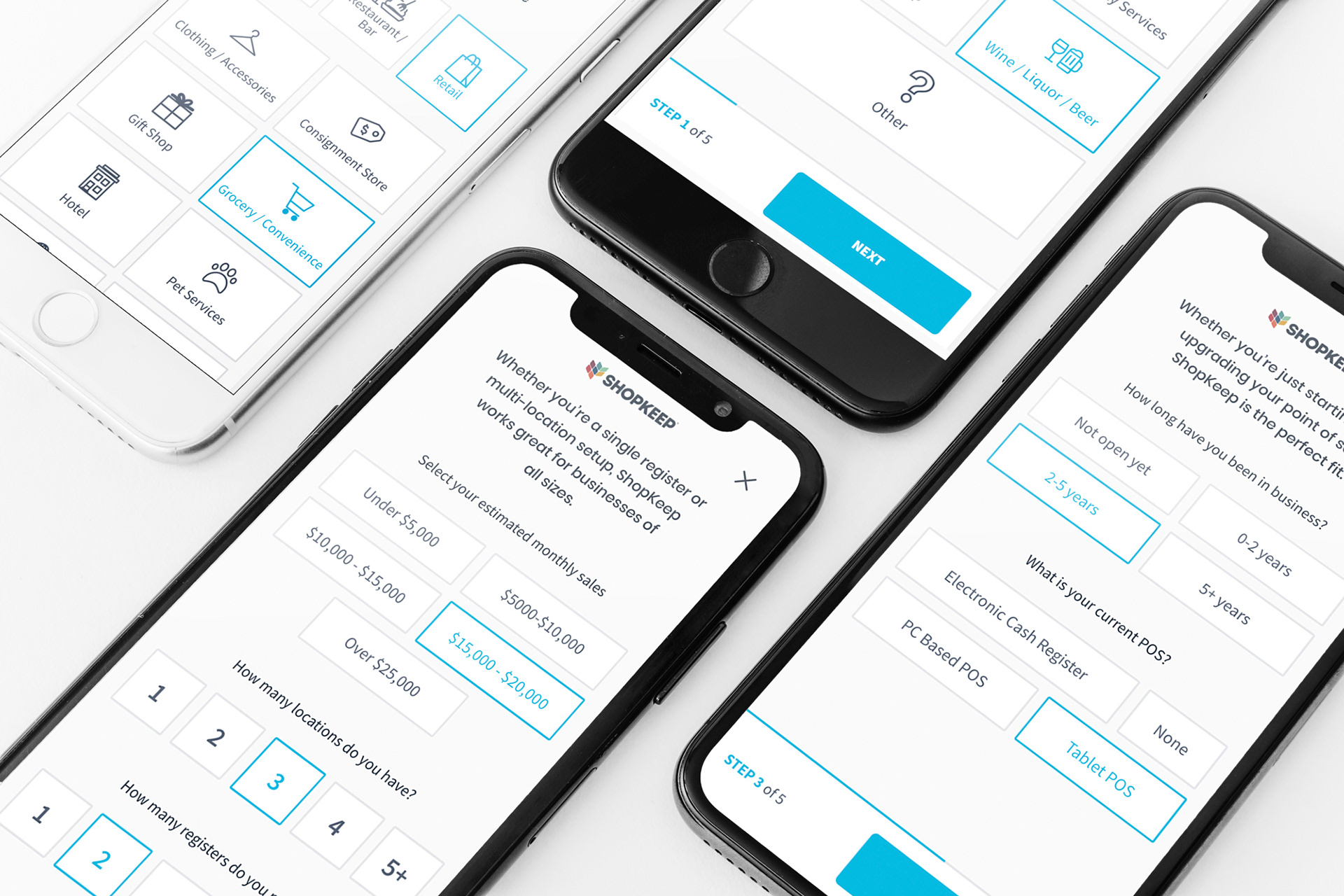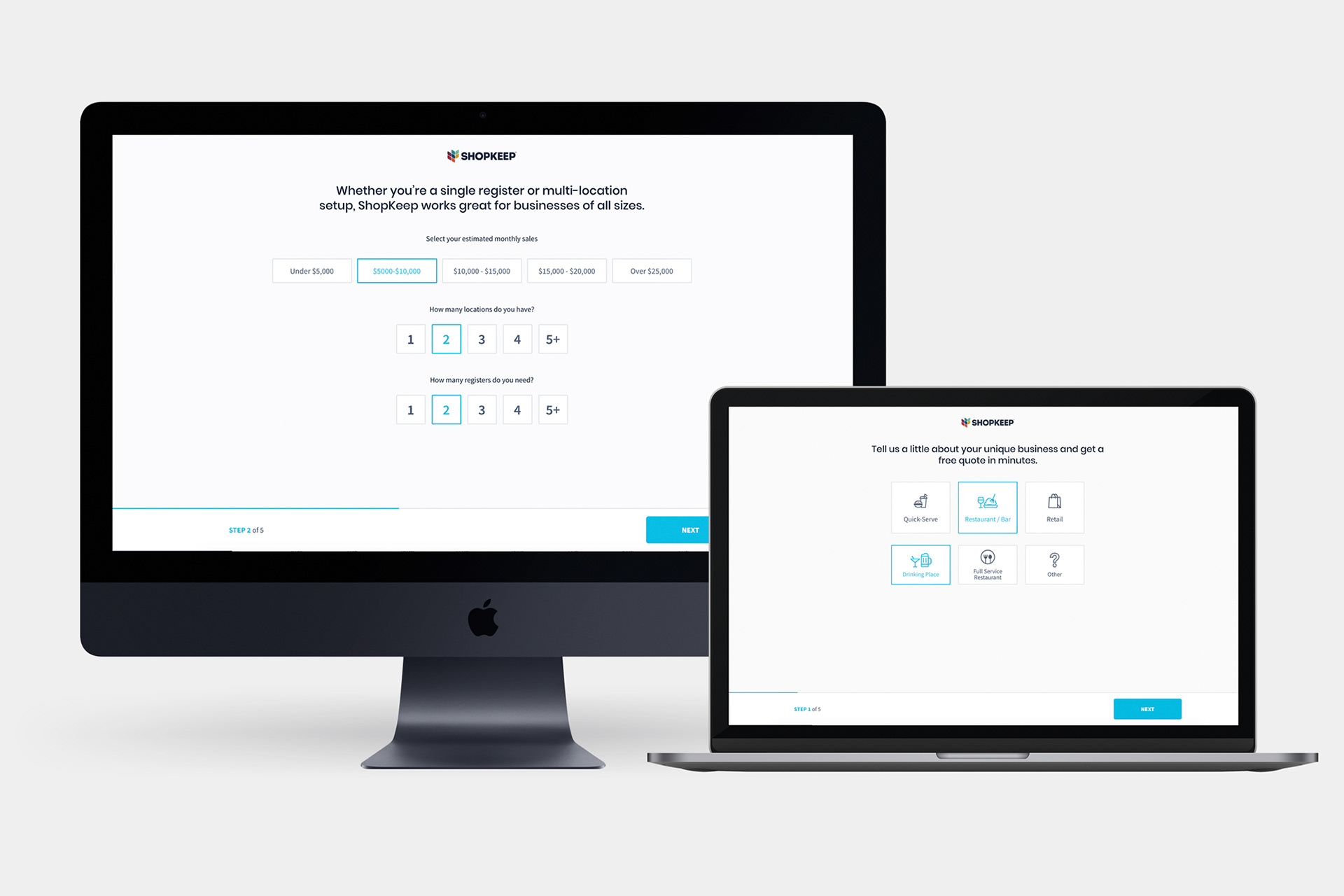 On the ShopKeep homepage, we also implemented an interactive form call-to-action where users could select their business vertical and specific business type without leaving the page. This allowed users to skip the first step of the form, which cut down on the amount of time it took users to complete the form, as well as decreasing dropoff.